After purchase
After your purchase is complete, your product key is sent to the e-mail address you submitted during the order process. Look for messages sent by Verifone (formerly 2Checkout), or ones where the designated sender is customer@avangate.com. The message will typically look like this: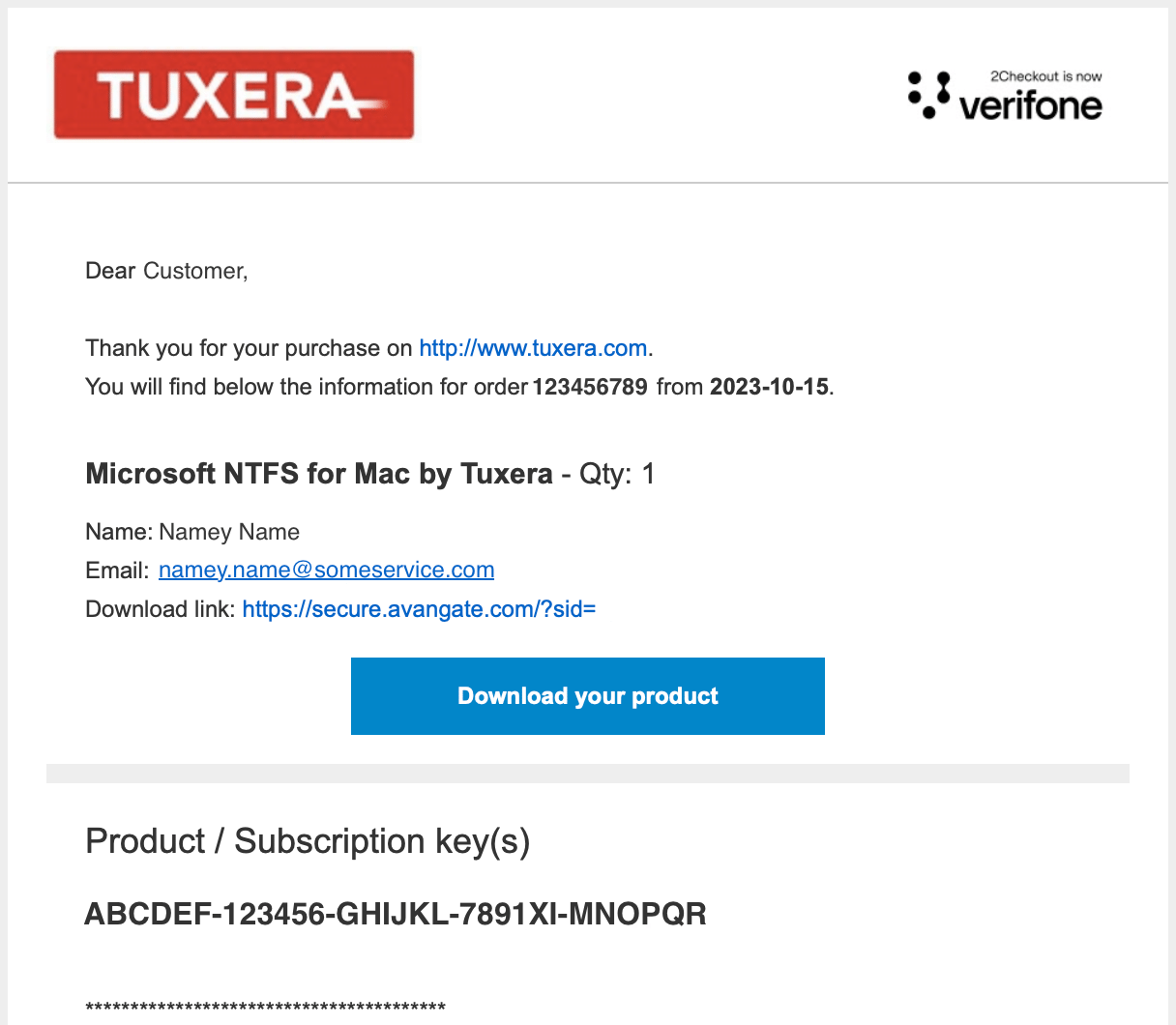 If you can't locate the email with your product key, first check that our message hasn't been flagged or placed in a Spam- or Junk-mail folder by your email client or -service.
If you suspect the email may have been deleted, you can turn to our Product Key Recovery page for means of relocating it.