I can't find my key or I think my key is not valid
See Where can I find my product key?
Activating after installation
You can activate your copy during installation or after it is complete on the Activation-tab within System Preferences: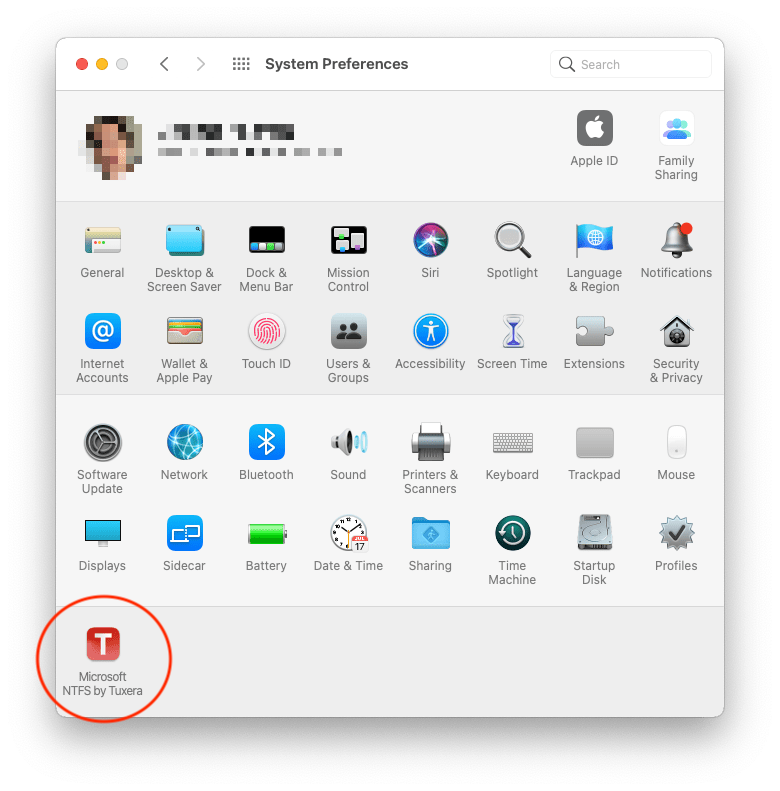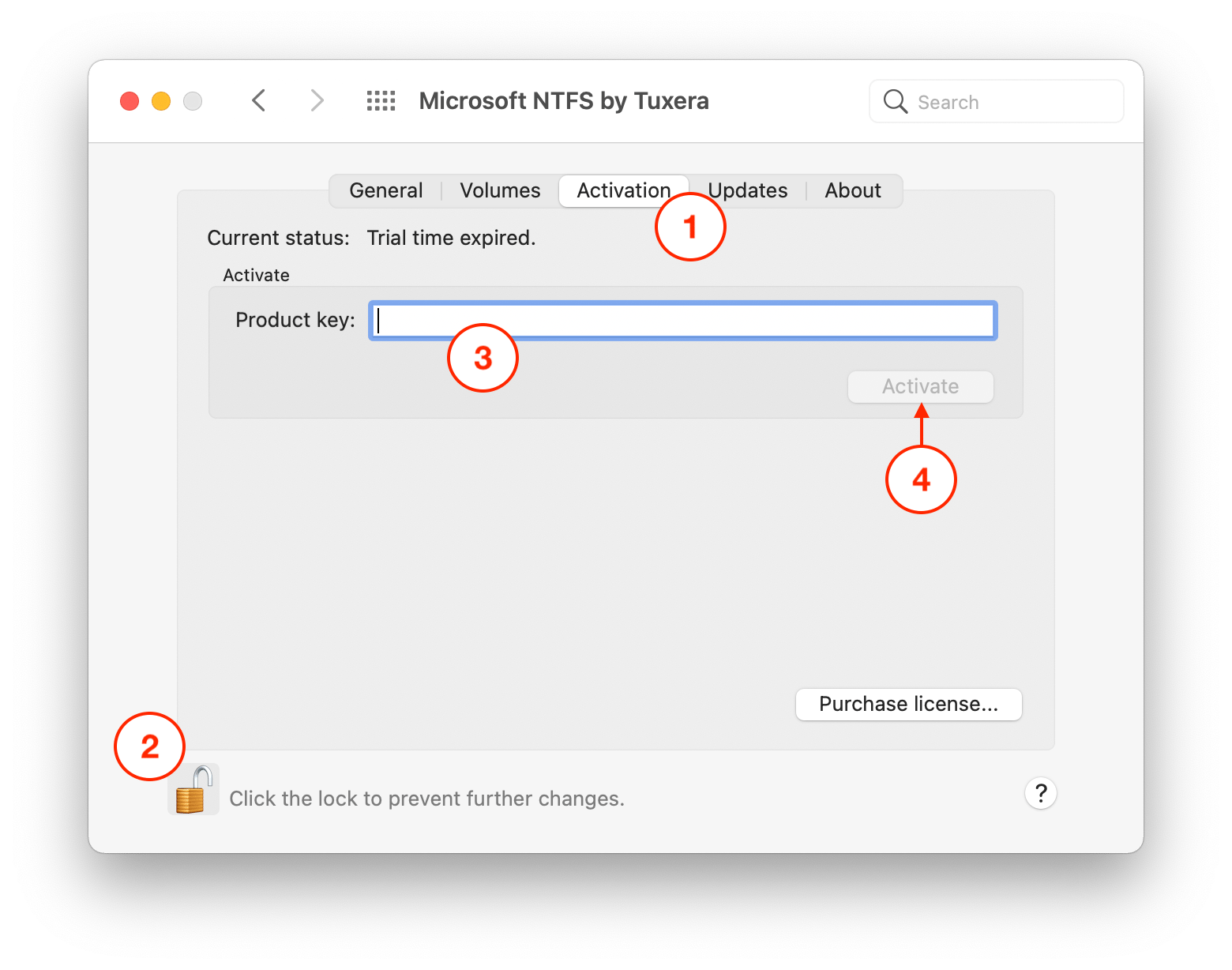 If the 'Activate' button remains grayed out after entering the license key, it's typically due to a typo or missing characters. Make sure you've entered all characters in upper case and included dashes, where appropriate. The best way to ensure the product key is entered properly is to copy & paste the key directly from the email you received.
My key was supplied with a Toshiba hard drive
If your copy of Tuxera NTFS for Mac was bundled with a Toshiba hard drive, please see
What if my Microsoft NTFS For Mac by Tuxera came bundled with a Toshiba hard disk?
I still can't activate my copy, what do I do?
If you're still unable to activate the software after following the steps outlined above, send our support team an email to macsupport@tuxera.com. Be sure to include your order details such as the email address you've used, your order number, and other relevant details so that we can validate your purchase.