How to perform uninstallation using System Preferences
New versions of NTFS for Mac include a button for uninstalling the software directly in System Preferences. This is the preferred method of uninstallation that takes care of everything automatically.
You can access the right section in System Preferences directly through the menubar icon at the top right corner of the screen, by choosing Preferences... from the menu.
After doing so, simply click on the padlock icon at the bottom left corner of the window, authenticate using your password, and then click on the button labeled 'Uninstall Microsoft NTFS by Tuxera...'.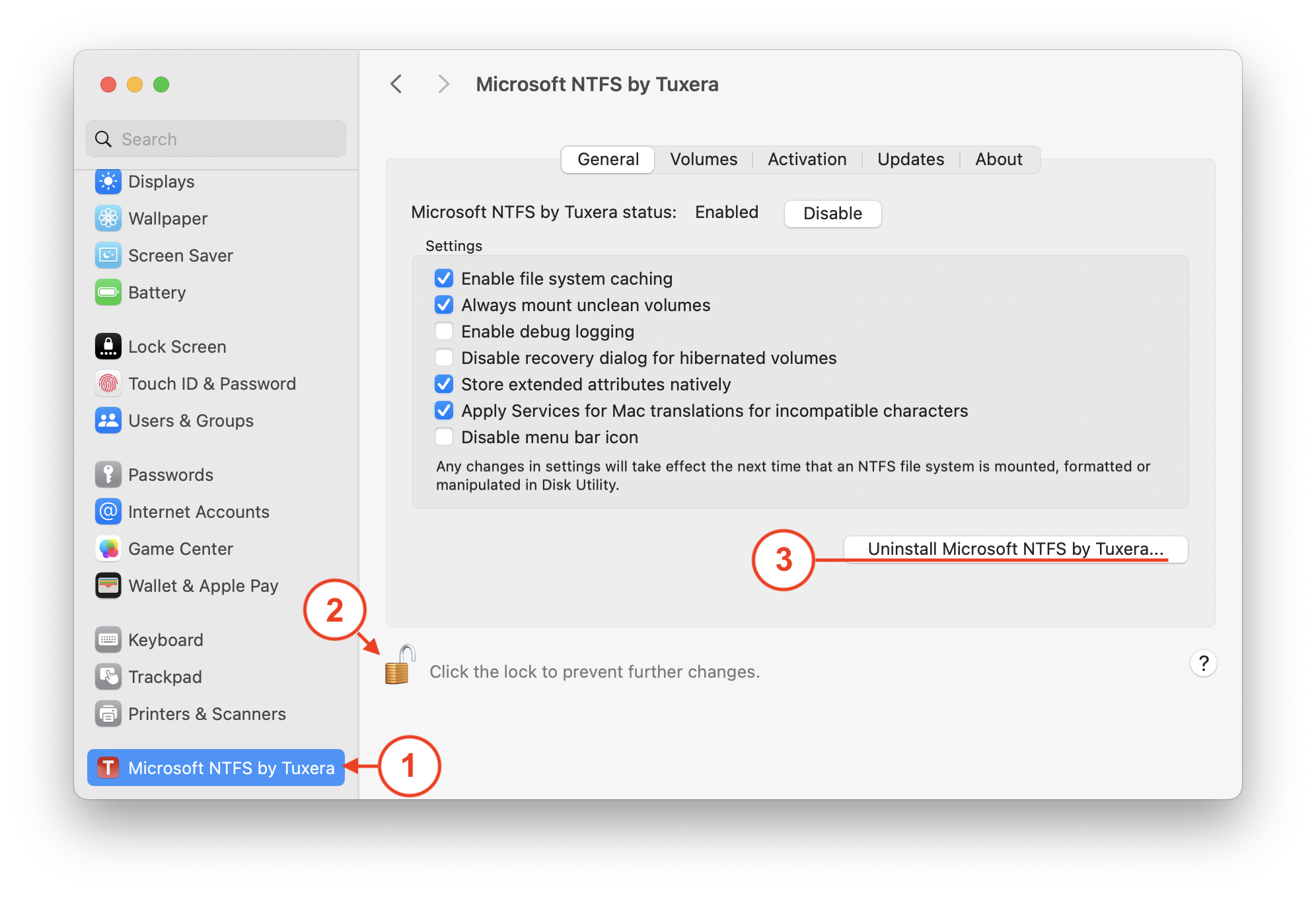 If you aren't using the menubar icon, you can also access this feature by opening System Preferences using Dock, or through the Apple-menu at the top left corner of the screen. Once System Preferences is open, simply choose Microsoft NTFS by Tuxera from the list of items:
See also How to uninstall NTFS for Mac using the included command line script