Enabling or disabling Microsoft NTFS for Mac by Tuxera is easy. One just has to open System Preferences, click on the Microsoft NTFS by Tuxera section, and choose the General-tab.
To alter the settings, click on the padlock-icon at the bottom left corner of the window and enter your password.
If NTFS for Mac is enabled, you can disable it by clicking on the similarly labeled button: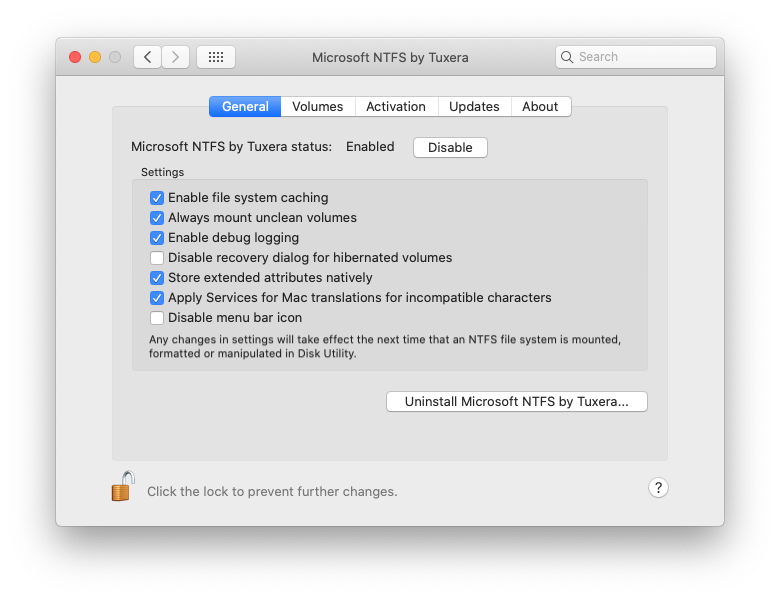 This will prevent NTFS For Mac from loading during startup.
If on the other hand NTFS for Mac is disabled, all the options will be grayed out and you'll have to click on the button labeled 'Enable' to turn it back on: