Why does NTFS for Mac need to be granted permission?
In this age of the internet and malware, security is paramount. Since the release of macOS 10.13 (High Sierra), third party kernel extensions are restricted from loading by default and have to be permitted individually.
How can I permit the kernel extension used by NTFS for Mac?
During installation you will be notified if our kernel extension is blocked, and directed to bypass the restriction from within System Preferences.
The notice about Tuxera's blocked extension will appear in the Security & Privacy-section, on the General-tab: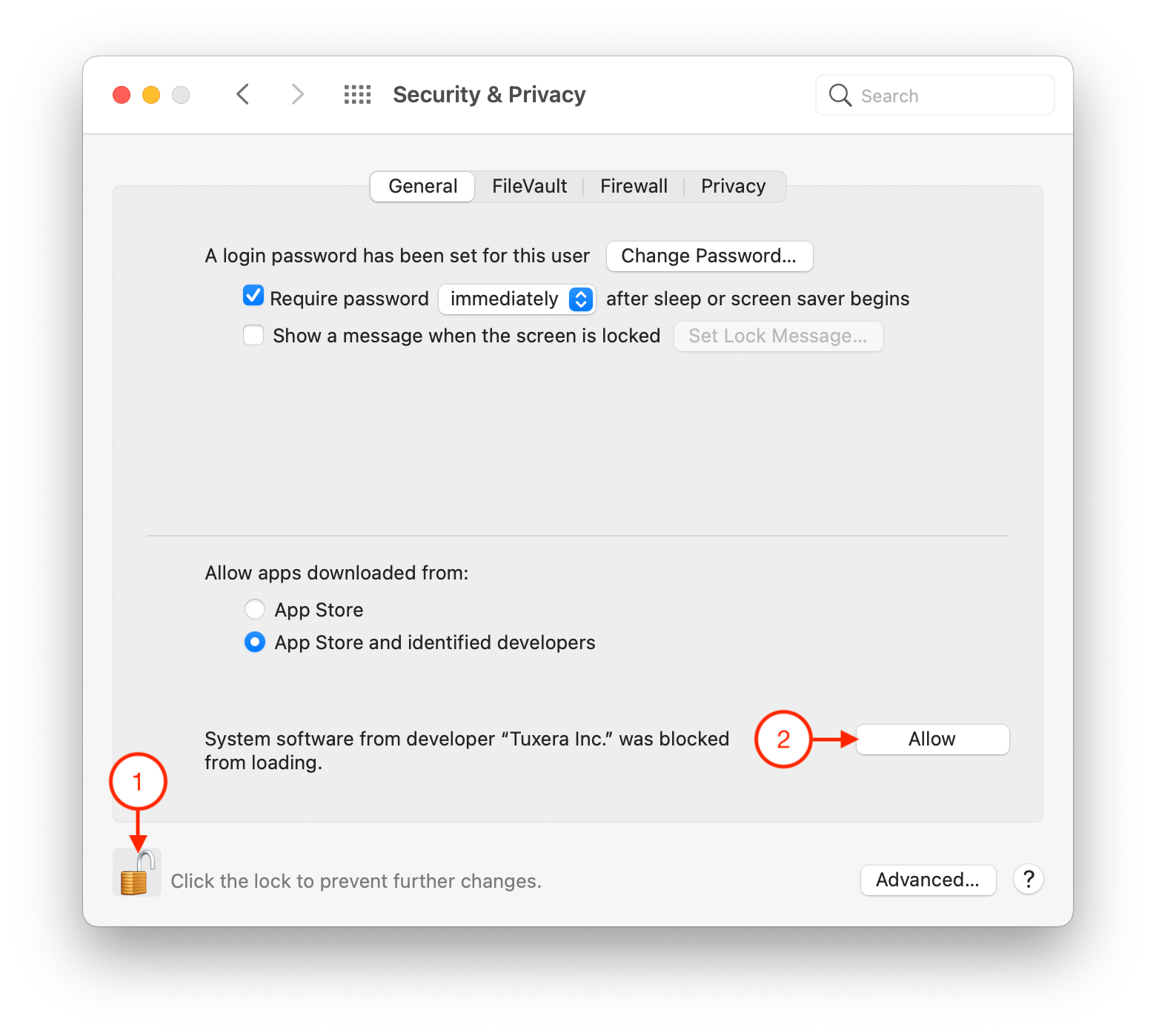 Once you've clicked on the button labeled 'Allow', you will have to restart your computer.
If you don't see the above, you may instead be shown a notice
"Your current security settings prevent the installation of system extensions."
New Macs with Apple silicon (M1 and later) have further enhanced hardware security. If you get the message above, please see How do I enable third party kernel extensions on Apple Silicon-based Macs
You can also contact us at macsupport@tuxera.com.