I get a message stating that system extensions are prevented by my security settings: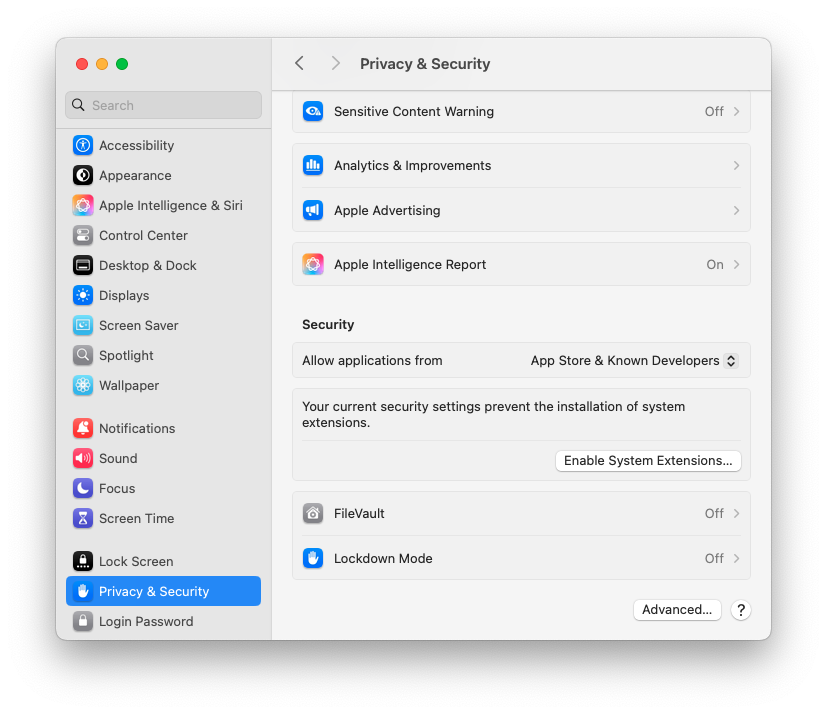 First off, congratulations on your speedy new Mac! Apple has revised the way third party extensions are managed for Macs using their new chips - they are in fact entirely disabled and cannot be allowed by default. The good news is that we have a solution:

Changing Security Policy for macOS to allow third party extensions:
Turn off your Mac.


Turn your Mac back on, but keep holding the power button past the startup chime and Apple logo until you see a boot option selection screen:




Choose Options, click on 'Continue', and enter your password if prompted to do so.


From the menu at the top of the screen, choose Utilities -> Startup Security Utility:




After selecting your primary hard disk, click on the button labeled 'Security Policy...'
(If you have more than one copy of macOS installed, you may see more than one disk)




Toggle the Reduced Security-mode and the Allow user management of kernel extensions from identified developers-options, then click 'OK'.




Restart your Mac.
After following the steps above, you will be able to proceed as outlined in the article: How do I enable the required kernel extension for Microsoft NTFS for Mac by Tuxera?
References
https://support.apple.com/guide/security/startup-disk-security-policy-control-sec7d92dc49f/web
https://support.apple.com/guide/mac-help/macos-recovery-a-mac-apple-silicon-mchl82829c17/mac